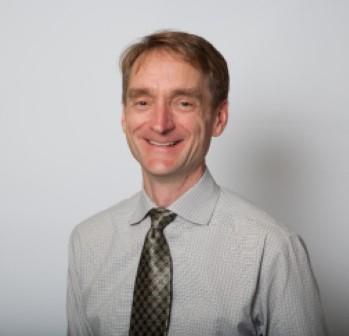 Kirk Kleinschmidt is the Director of External & Community Affairs for Kaiser Permanente Northern California Region.
Kirk has a long history with the smoke-free movement and tobacco control advocacy. He served as the co-chair of the San Francisco Tobacco Control Coalition for 10 years, and was chairman of the State of California Tobacco Education and Research Oversight Committee for 8 years. 
Kirk first worked with ANR staff around 1990 when he was a member of the Alameda County Tobacco Control Coalition as part of his work with the American Heart Association. The coalition was working on multiple smokefree campaigns in cities like Oakland, Berkeley, San Francisco and other communities.
"I recall one meeting with the sponsor of the Oakland ordinance. It was a stakeholder meeting and one participant was from the National Smokers Alliance, a tobacco industry front group. I confronted her and asked if she denied being funded by the industry. While sputtering some unbelievable response, I'll never forget the 'a-ha' look on the face on the councilmember when he finally got what was going on. That campaign was successful but not without compromise – due to restaurant association opposition we had a 3 year phase in! We started at 40 percent smokefree, then each year went up 20 percent until 100 percent was realized."
As VP for Advocacy with the American Heart Association, Western States Affiliate, Kirk was active in the campaign to make San Francisco smokefree, and also co-chaired the San Francisco Tobacco Free Coalition for about 10 years during which time numerous tobacco control ordinances were passed. He also served nine years on the state's Tobacco Education Research Oversight Committee that monitors Proposition 99 funding for tobacco control programs.
Kirk has been on ANR's Board of Directors since 2001, and has served as Treasurer and Chair of the Board. "ANR has had a profound impact in making the smokefree air the norm. Its focus on community-based, grassroots advocacy is an effective way of countering a multi-billion dollar industry that promotes smoking. We are all indebted to ANR's culture of activism and no-how, and I am grateful to be associated with this true public health advocacy group."
Kirk received his Masters degree from the University of Wisconsin at Madison and a Bachelor's degree from Marquette University.