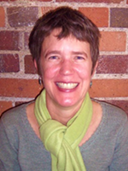 Robin Hobart has worked in tobacco control since California voters passed the first-ever state tobacco tax initiative (Prop 99). If you do the math, that adds up to over 25 years working to protect nonsmokers from secondhand smoke and counter Big Tobacco's distorting influence on health policy.
She cut her teeth working for the Contra Costa County Health Department, where she staffed a county coalition that organized to pass smokefree ordinances (as we defined it back then), in the 18 cities and the county that made up Contra Costa County. After that trial by fire, she was hooked on tobacco (control).
Robin spent almost 8 years working on the staff of ANR/ANR Foundation, leaving her position as Co-Director to move to Austin (it was love). Since that time, Robin has continued working in tobacco control, consulting at the local, state and national level for government agencies, public interest groups and voluntary health agencies.
She is proud to serve on the board of ANR/ANR Foundation, which she considers the preeminent nonsmokers' rights, public interest, and grassroots advocacy organization in the United States.