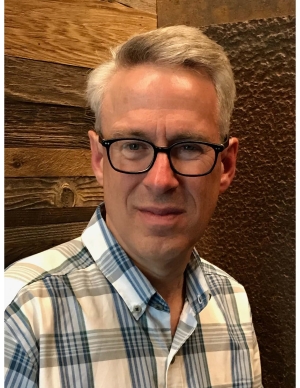 A Phi Beta Kappa graduate of Indiana University, Bruce Hetrick is a 35-year veteran of public relations, advertising and journalism. He's worked as a mayoral press secretary, an East Coast ad-agency executive, a hospital marketing and PR director, and head of his own PR and advertising agency. For 14 years, Bruce also wrote a nationally honored column for the Indianapolis Business Journal. He's now professor of practice for the IU Department of Journalism and Public Relations at Indiana University-Purdue University Indianapolis and runs a solo PR consultancy called Powerful Appeals, Inc.
Throughout his career, Bruce has provided advice, counsel and communications to a wide variety of organizations, including colleges and universities, state and local government, health-care providers, professional-service companies, nonprofit organizations and more. In the fundraising arena, his strategically smart, emotionally engaging messages have helped his nonprofit clients raise hundreds of millions of dollars.
Bruce is an active civic leader and volunteer. After losing his 49-year-old wife, Pam, to a cancer attributed to secondhand smoke, he became a passionate advocate for the smoke-free workplace movement. Bruce also serves on the leadership board of the American Lung Association/Indiana and ALA's Upper Midwest Advocacy Workgroup. He also serves on the boards of United Way of Central Indiana and the Indiana University Simon Cancer Center Development Board.
Bruce is an accredited member of the Public Relations Society of America and has been inducted into that organization's prestigious College of Fellows. He's won many state, national and international public relations and marketing awards, and has received many honors for his advocacy of smoke-free workplaces.  
Bruce joined ANR's Board of Directors in 2009 and previously served as Treasurer.