Legislation Status
In Progress
House Bill 1309
What Is It?
HB 1309 aims to remove current exemptions in the statewide smokefree workplace law by expanding protections to all workplaces, bars, casinos, and private clubs.  The bill also restores local control by striking down statewide preemption of local governments.
Thanks to local and statewide smokefree laws, many of Pennsylvania's neighbor states already enjoy smokefree air in casinos and bars. The Pennsylvania gaming and hospitality workforce deserve the same smokefree protections.
HB 1309 is awaiting introduction by Chairman Matt Baker in the House Health Committee.
You Can Help
If you are a resident or visitor of Pennsylvania or have a connection (family, business, tourism) to the Keystone State, we need to hear from you - your voice matters!  Please contact the Breathe Free Pennsylvania coalition for more information on how to get involved.
Veterans Support Smokefree Air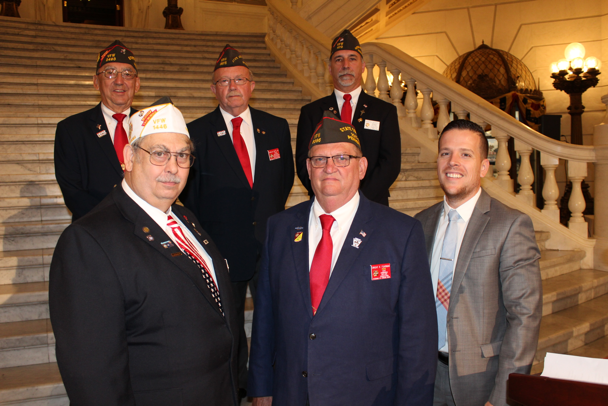 The Pennsylvania State Veterans of Foreign Wars (VFW) is a strong supporter of this bill, which would make their facilities and all other private clubs smokefree.  State Commander Dwight R. Fuhrman said:
"It is time for the state to end the smoking exemption for all facilities licensed by the Pennsylvania Liquor Control Board, including all private clubs. The Pennsylvania VFW wants to improve the health of all veterans, their loved ones, and employees inside our clubs. Removing this exemption for all PLCB license holders will create an even playing field so there won't be a competitive disadvantage for those clubs that become nonsmoking operations."
If Pennsylvania Goes Smokefree
We'd Save More Lives