Smokefree 901 Launches!
Now that preemption has been successfully repealed in TN, local communities have the power to pass local ordinance to address secondhand smoke in bars and night clubs.  Nashville is thriving and now local, state and national advocates are gathering in Memphis to kick of a collaborative community movement to bring smokefree air to this famous blues and bbq town.
Share your story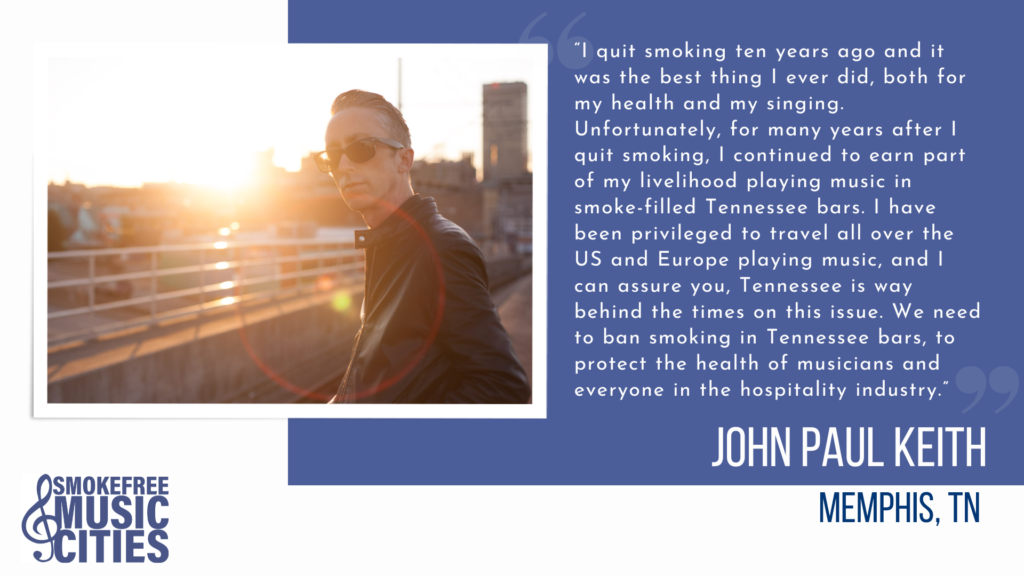 Music is essential to Memphis and artists and fans deserve to breathe smokefree air for performances and shows.  Local artist and activist Jon Paul Keith shared his talent and his support to smokefree air.